Thanksgiving is not just a holiday with delicious turkey and other yummy goods but also a great opportunity to spend time with the family.
Thinking of doing something different this Thanksgiving? Why not visit new cities that offer a great way to get into the holiday spirit?
Of course, if you are lucky enough to live near one of these fabulous towns and hotels, you do not have to travel far to see the festivities up close. Here is a list of the best places to spend Thanksgiving in 2022.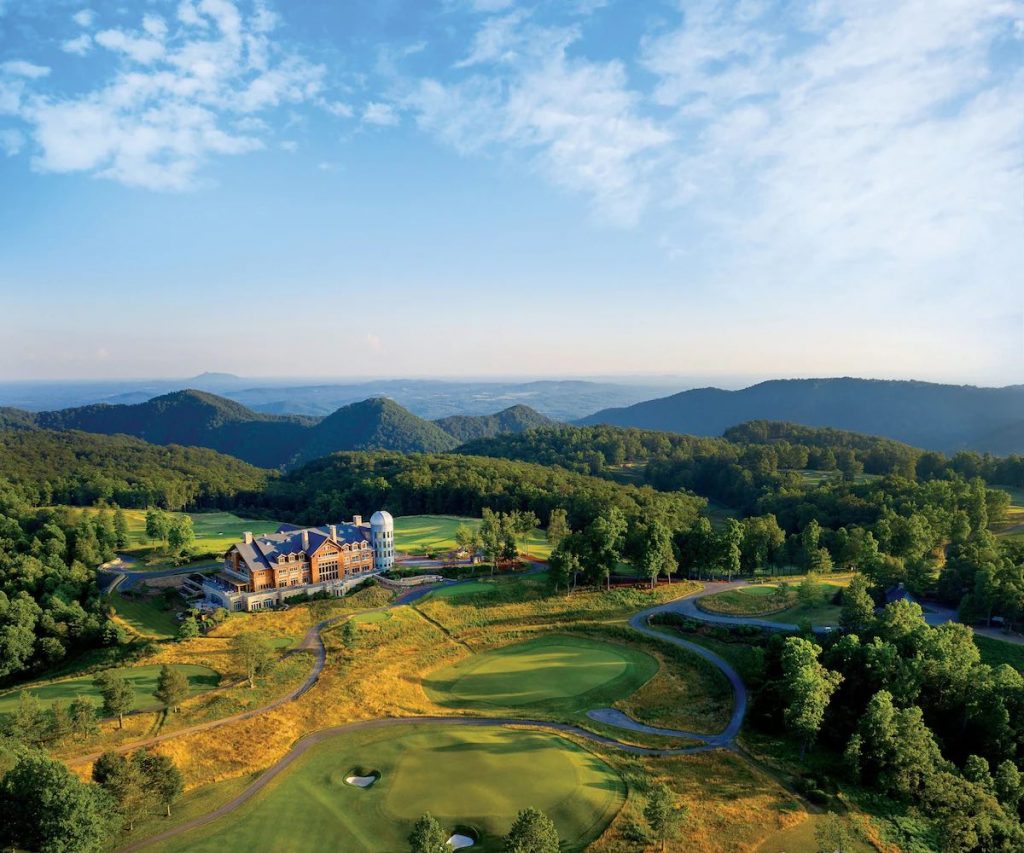 Primland Resort
A great way to enjoy the Blue Ridge Mountains of Virginia on Thanksgiving weekend is to visit Shenandoah National Park, especially in the Luray area.
There is plenty to do. Go hiking, explore the Luray Caves, and walk the scenic route along Skyline Drive. The Blue Ridge Mountains are a natural paradise of forested peaks and sun-drenched valleys.
So, where should you stay? Primland Resort awaits you on its 12,000-acre mountain estate. As you can guess, it is in the heart of this unspoiled wilderness.
From regal cottages with emerald-green farms to romantic log cabins and treehouses perched above the Dan River Gorge, winding trails lead to many discoveries. Stroll along the banks of trout-rich streams. Moreover, if you are lucky – you might stumble upon deer silhouetted in a lighted clearing.
Enjoy the thrill of mountain biking combined with rejuvenation at the Auberge Spa. Watch unspoiled views and starry skies from the on-site observatory. Every moment is perfect at Primland Auberge Resort.
What are the member benefits?
If this year you decide to visit Virginia for the holidays, be sure to book your stay by becoming a member of PrivateUpgrades. You'll get access to:
Upgrade on arrival, subject to availability at the time of check-in
Full daily breakfast
$100 resort or hotel credit
Early check-in / Late check-out, subject to availability
Prices here start at $784 per night.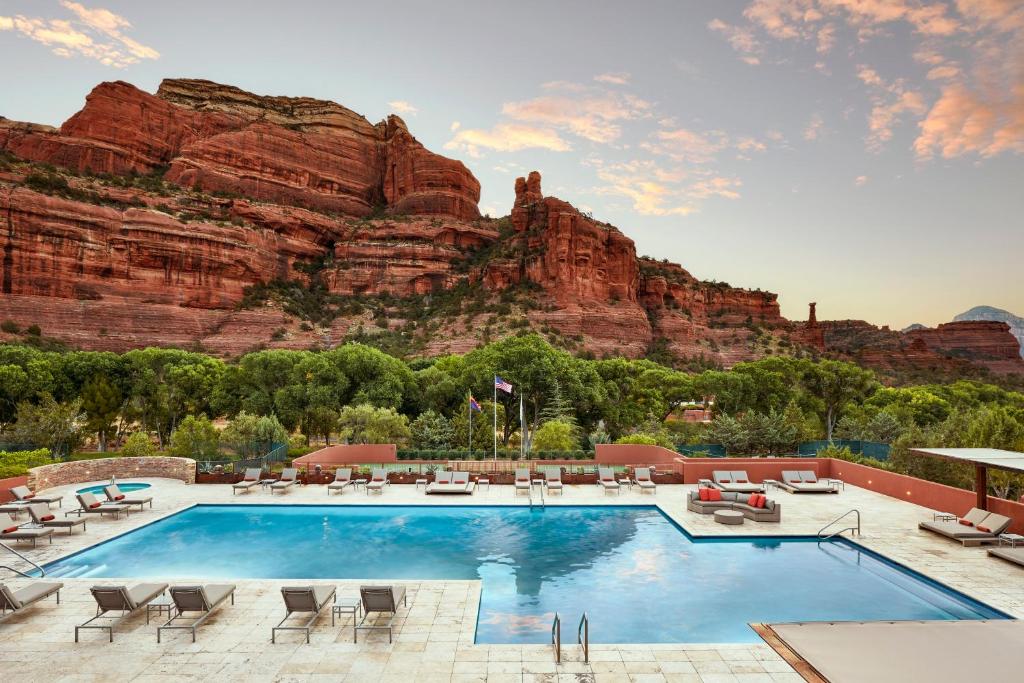 Enchantment Resort
Thanksgiving is an opportunity to spend with friends and family. It's a chance to enjoy a delicious meal and kick off the holiday season. While many of us stay at home on Thanksgiving, others wish to take a few extra days off work to go somewhere new.
Arizona, for example, is a great place to travel in late November. Then, the weather is often mild and sunny, but the state is still full of holiday charm.
Enchantment Resort in Sedona is one of the most prestigious places to stay in this part of Arizona. You will immediately feel like royalty because of the quality of the resort.
The accommodation is located in Boynton Canyon and is surrounded by the famous, magnificent red rocks of Sedona. For this reason, many visitors call it the "slice of paradise."
There is also a challenging but gorgeous golf course and various spa treatments available. Feeling thankful here won't be a challenge!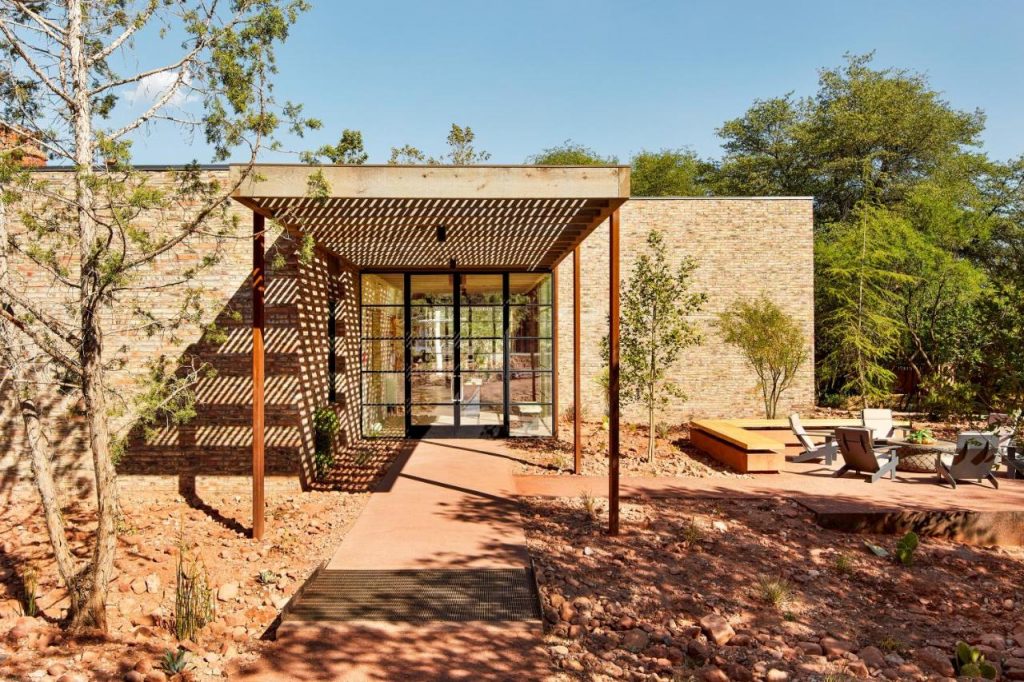 What are the member benefits?
If this hotel appeals to you, book your stay through PrivateUpgrades. You'll access:
Upgrade on arrival, subject to availability
Daily full breakfast
$100 hotel credit
Early check-in/late check-out, based on availability
Prices here start at $902 per night.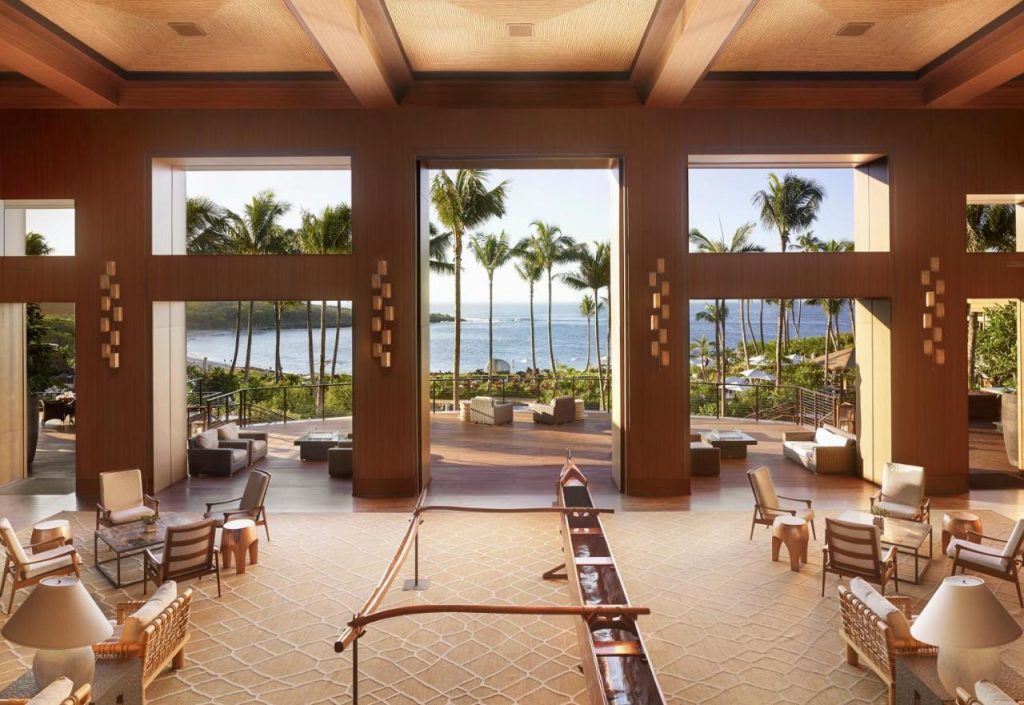 Four Seasons Resort Lanai
Who says you cannot visit a tropical place for Thanksgiving? Hawaii is less crowded in November. Just imagine – having an oceanfront turkey dinner as you watch holiday parades with local Hawaiian bands.
Four Seasons Resort Lanai at Manele Bay is located on the island of Lanai. Its surroundings are stunning – volcanic mountains and tropical gardens.
The hotel is decorated in a traditional island style with modern design elements. Expect mahogany furniture upholstered in silk and velvet fabrics, bright carpets, and tapestries.
Here, Hawaiian sculptures and intricate patterns create a magical atmosphere. Furthermore, each room has a king-size bed, a marble bathroom, and a spacious balcony with panoramic views of the ocean or gardens.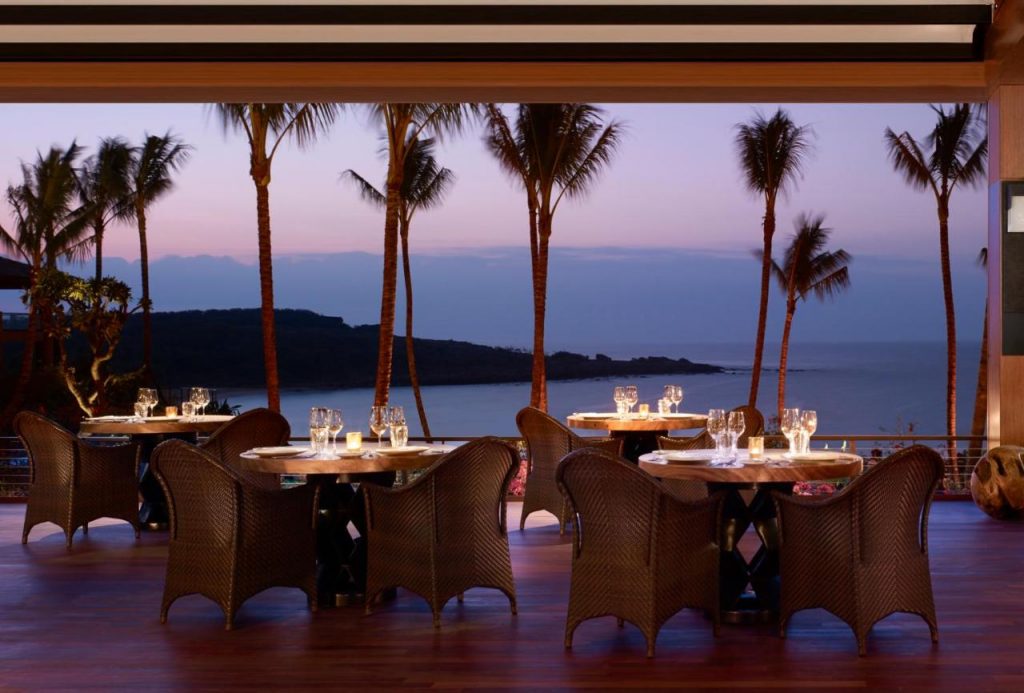 What can you enjoy in the Four Seasons resort?
Four Seasons Lanai also boasts a spectacular spa. It offers Hawaiian massages and cosmetics made from traditional recipes for relaxing treatments.
The hotel's restaurant serves a wide range of international, American, Hawaiian, and Italian cuisine.
While you are there, we suggest experiencing Luau. The popular Hawaiian tradition is observed on various holidays, and Thanksgiving is no exception. No matter where you are on the island, you will find a luau event nearby. In fact, it is a great way to sample local food, enjoy the culture, and spend time with your family!
In addition to enjoying good food, the hotel offers a variety of leisure activities. Try horseback riding, surfing, tennis, fishing, and more. Diving and snorkeling are particularly interesting, as a protected coral reef is nearby. Sports enthusiasts will be pleased to find golf courses overlooking the ocean.
What are the member benefits?
Wish to book your stay at Lanai? We offer these benefits:
Upgrade on arrival, subject to availability
Daily breakfast
$100 hotel credit
Early Check-In / Late Check-Out, subject to availability
Prices here start at $2156 per night.
If Hawaii, Arizona, or Virginia don't seem tempting, these are other great places in the U.S. to spend Thanksgiving weekend:
Now that autumn is finally here, it is a good time to look ahead and plan for Thanksgiving weekend. With the stress that the annual holiday season can bring, why not make a change this year and plan a relaxing holiday for yourself and your loved ones?
Leave the grocery queues. Forget about the long hours in the kitchen and the endless cleaning. Instead, book a stay at one of these amazing hotels! With travel back in full swing, do not miss the chance to leave home and experience something new!