Christmas in Europe is a magical time. Decorated Christmas trees appear in central squares. Lights illuminate the streets as the music plays in the background. The aroma of mulled wine, freshly baked goods, and spit-roasted meat wafts through the air. Fairs that make it nearly impossible to leave empty-handed.
We have selected some of the best Christmas markets and nearby hotels for you to visit.
Budapest, Hungary
Budapest's oldest market is located on Vörösmarty Square. It certainly is a gourmet paradise.
Foodies will love the cinnamon pastry Kurtoskalacs, and meat-eaters will appreciate the sausages or goulash in bread. For a light snack, you can enjoy potato dumplings, doodles, or roasted chestnuts. The traditional mulled wine is available too.
In the evenings, you can enjoy a light show on the Gerbeaud Café facade as well as free folk, jazz, indie, blues, and pop music concerts.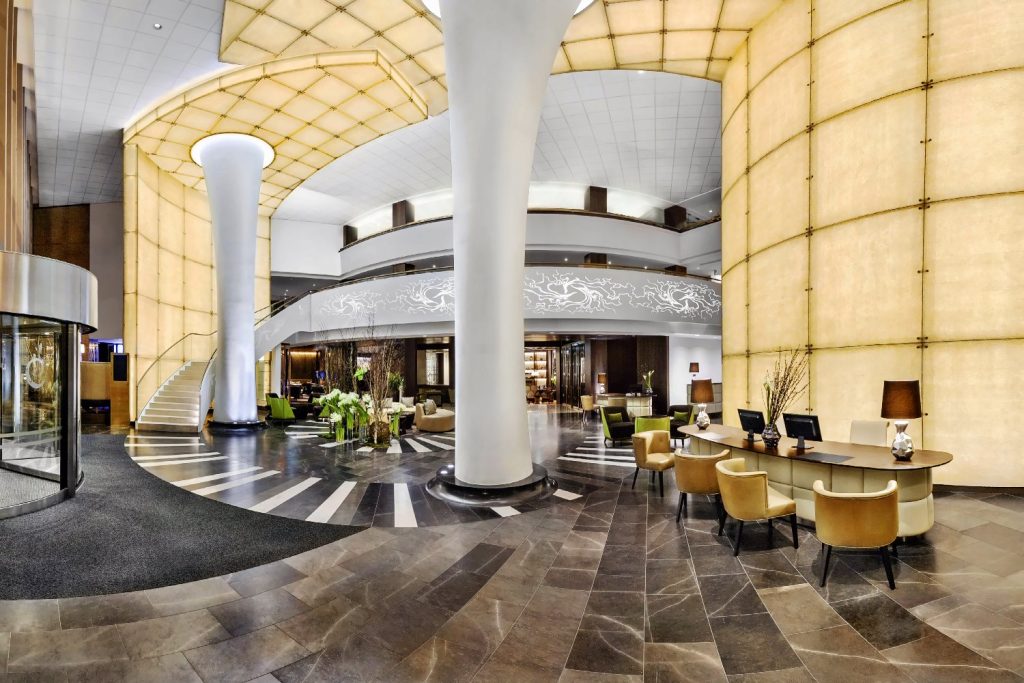 Kempinski Hotel Corvinus Budapest
So where should you stay when adventuring in Budapest? We recommend Kempinski Hotel Corvinus Budapest. The fabulous hotel is on the left bank of the Danube, right in the heart of the Hungarian capital.
Not only will you have an incredible view of the lights of the giant Budapest Eye Ferris wheel. The main tourist and shopping street, Vaci, is just a stone's throw away too!
Around every corner, you see the significant sights of Pest, one after the other. The country's most prominent Catholic cathedral – St. Stephen's Basilica –, the Danube promenade, the monumental Parliament, the mysterious Jewish Quarter, and the famous ruined pubs. There's so much to see and do!
After an experience-filled walk, there is nothing better than relaxing in your luxurious room. Kempinski Hotel Corvinus Budapest has a variety of room categories to choose from.
For instance, connoisseurs of authentic art pieces will love the Corvinus Art Collection suites decorated with pieces from the hotel's art gallery. Kempinski Gallery offers a complete exposition of contemporary Hungarian art collected over 25 years.
The hotel also features fine restaurants and cozy cafes, SPA-center with an indoor pool, sauna, and ice fountain.
Your Member Benefits:
Upgrade upon arrival, subject to availability
Daily full breakfast for two guests per bedroom
$100 food and beverage credit that can be used during the stay
Early check-in/late check-out, subject to availability
Room rates here start at $257 per night.
WeihnachtsZauber Gendarmenmarkt, Berlin, Germany
Every year, six hundred thousand people visit the Christmas fairy tale at Berlin's Gendarmenmarkt Square. For a glimpse of the glittering spires of the holiday tents from above, climb to the roof of the French Cathedral.
You will not stay up there for long, though. Gingerbread and Baumkuchen cake aromas will beckon you down. To warm yourself up, have a cup of hot chocolate or a mug of mulled wine, which in German is appropriately called "glüwein."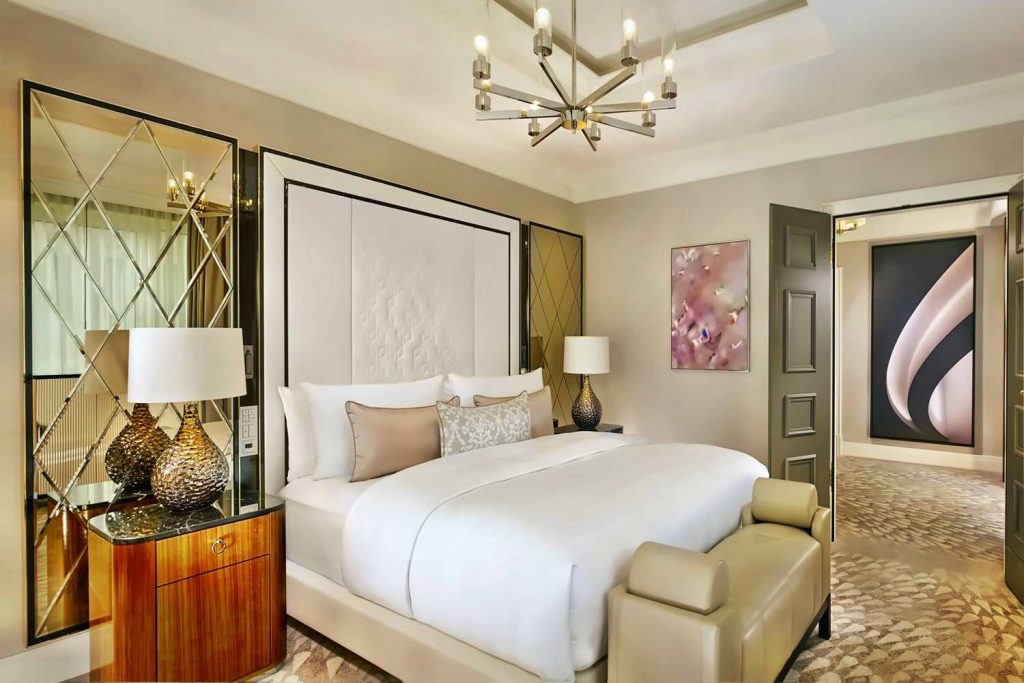 Ritz Carlton Berlin
Berlin is full of exceptional hotels, but it's hard to beat The Ritz-Carlton Berlin. The accommodation is on Potsdamer Platz. From there, you can reach many sights – Reichstag, Brandenburg Gate, and Tiergarten Park.
The hotel building, constructed in the Art Deco style, reminds you of the skyscrapers of New York and Chicago in the 1920s. Its interior is equally stunning – decorated with crystal chandeliers and lamps from Swarovski.
Shaped by Germany's unforgettable past and inspired by its vibrant present, The Ritz-Carlton Berlin offers local-style luxury in the dynamic Potsdamer Platz district.
Elegant rooms and masterfully crafted gastronomic delights – this is how you can best describe it. In fact, at this 5-star hotel, history has fused the past with the future.
If you book this hotel as a PrivateUpgrades member, you will receive the following benefits:
Room upgrades to the next higher category at the time of arrival, subject to availability
Daily breakfast for two guests
$100 equivalent food and beverage credit used during the stay
Early check-in/late check-out, subject to availability
Prices start at $421 per night.
Wiener Christkindlmarkt, Vienna, Austria
Every winter, an entire town grows in front of Vienna City Hall. Beautifully decorated Christmas tree, unusual souvenirs, tasty treats, and Bethlehem skits. It's truly remarkable!
When you have had enough of roasted chestnuts and apple strudels, stop by the town hall for a Christmas concert.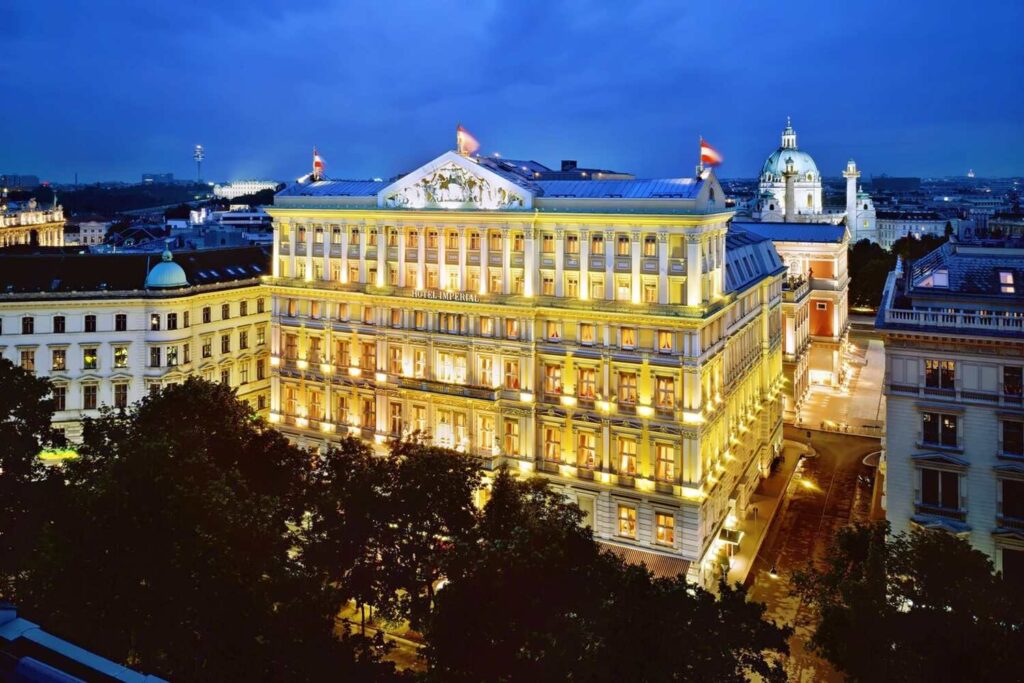 Hotel Imperial Vienna
Of course, an amazing Christmas market is not the only great thing about Vienna. To enjoy it fully, we suggest staying for at least a few days. Our top choice is Hotel Imperial Vienna.
The historic hotel is located near the Karlskirche. If you like to be amidst all the action, you won't be disappointed! Moreover, here you can enjoy exceptional views of the city, a gourmet restaurant, and even a coffee bar.
The hotel's experienced concierge attends to all guests' requests. At Hotel Imperial Vienna, you will feel like royalty. All rooms here feature beautiful antiques, jewel-toned silk walls, and marble bathrooms.
Your membership benefits with PrivateUpgrades include:
Upgrade to the next room category on arrival, subject to availability
Full daily breakfast
$100 food and beverage credit to be used during your stay
Suite guests (Elisabeth Suite and above) will also receive a complimentary one-way airport transfer
Earlier check-in/later check-out subject to availability
Prices per night start at $520.
Vánoční trhy na Staroměstském náměstí, Prague, Czech Republic
Christmas in Prague is celebrated with a unique flavor. Prepare for an unprecedented belly feast on Old Town Square! At the fair, you will find fried sausages, pancakes with berry sauce, and twisted trdelnik rolls. They look so delicious, you'll want to try them all. Why shouldn't you? It's a holiday, after all!
For a memorable experience, we suggest visiting Prague on the evening of December 5. That is when the Czech Santa Claus can be spotted in the buzzing crowd. Every year, St. Mikuláš, with a cross on his hat, hands out sweets to children who have behaved well.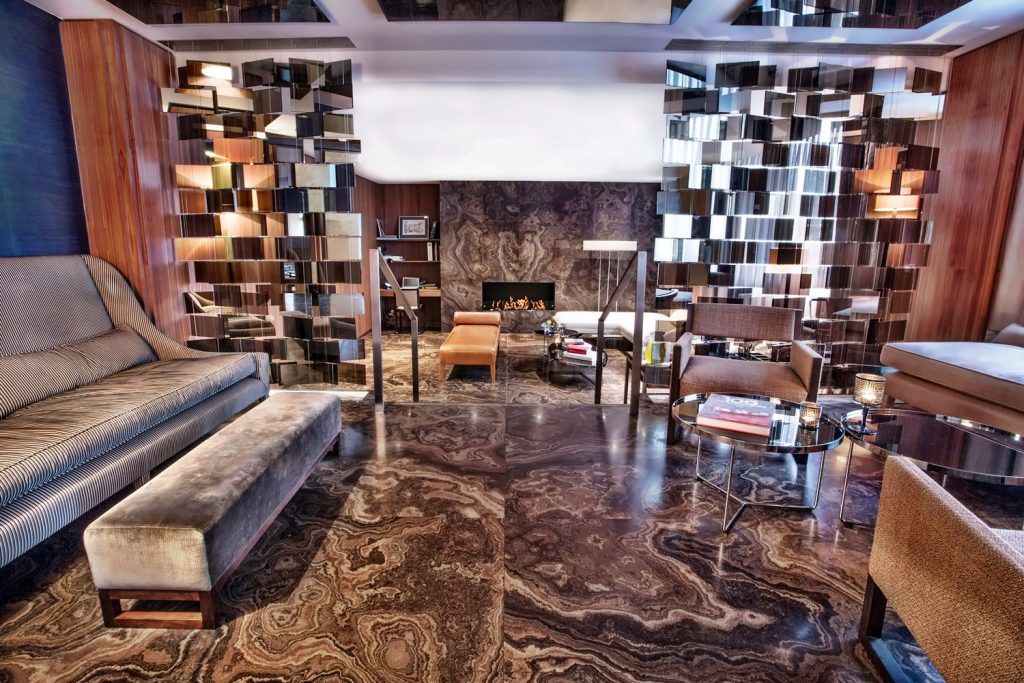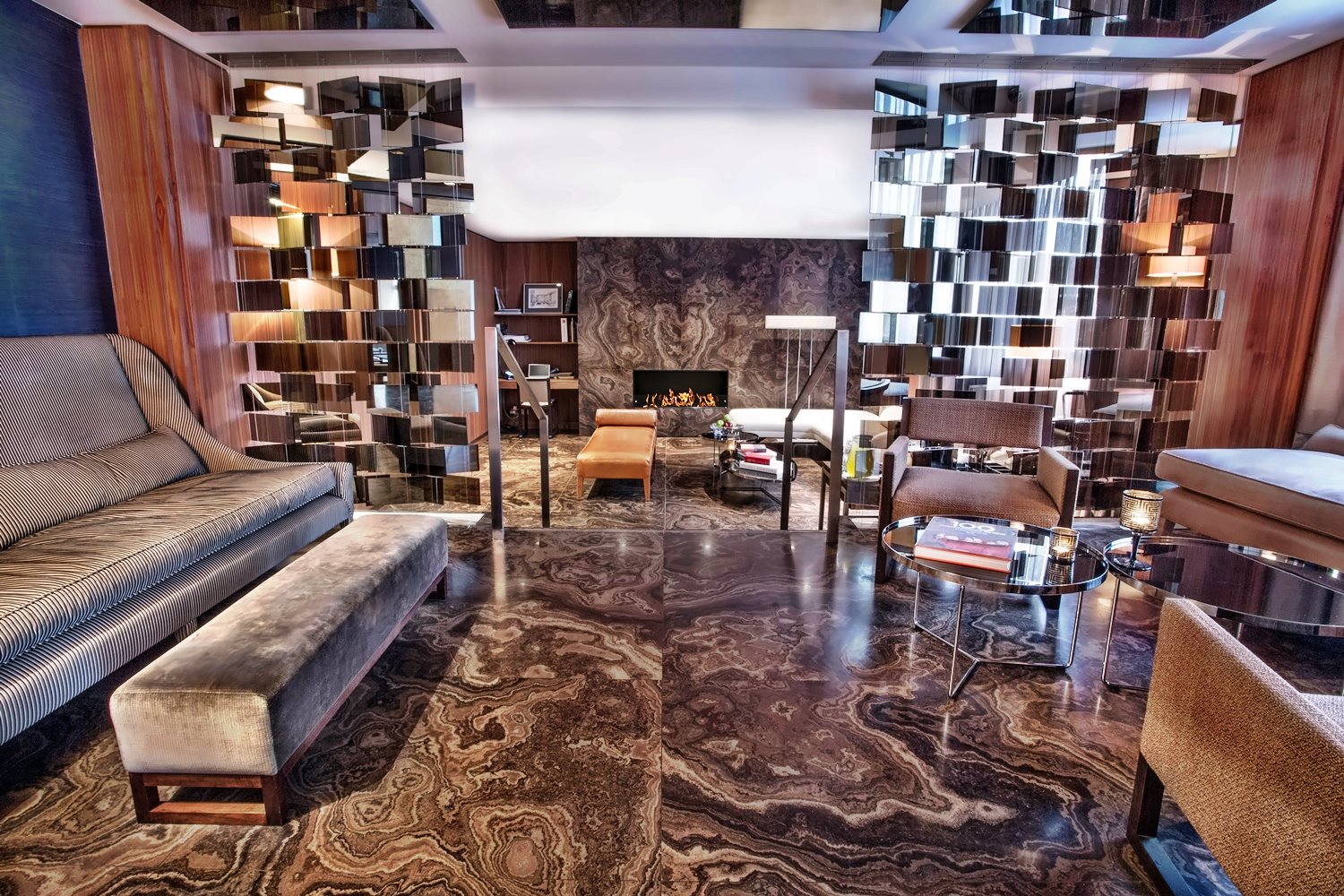 Emblem Hotel Prague
As far as excellent hotels in Prague go, Emblem Hotel is among the best. In fact, after staying here once, you'll want to come back. The service is truly exceptional.
For its guests, The Emblem Hotel offers comfortably furnished rooms in various categories, modern restaurants and bars, as well as an incredible spa. After a treatment, don't miss the chance to visit its unrivalled rooftop terrace. The view will take your breath away!
As you walk through the premises, you will notice that the building and interior is inspired by the beginning of the last century. This accommodation is specifically designed to create the most relaxing downtown environment.
The list of designers and artists who helped make The Emblem Hotel what it is today is endless. Many professionals from all around the world were involved in the process, so it's no surprise it looks as great as it does.
If you become a PrivateUpgrades member, you'll enjoy these benefits:
Upgrade upon arrival, subject to availability
Breakfast daily for two guests per bedroom
$100 hotel credit that can be used during the stay
Early check-in/late check-out, subject to availability
Prices per night start at $263.
End notes
In November and December, many European cities open their Christmas markets. It really is the most wonderful time of the year! The smell of mulled wine and baked goods seems to take over entire cities and towns. If you wish to get in the holiday spirits, planning a trip to one of these lovely destinations is an excellent idea.
Here are a couple of the places that deserve your attention:
Zrinjevac Park, Zagreb
Ravenna Gorge Christmas market, Germany
Lisberg Christmas market, Sweden
Salzburg Christmas market, Austria
Our team at PrivateUpgrades will gladly help you organize the perfect trip. Reach out to us here.