Booking a flight is always a tough task when you plan to travel. And it takes time to search for the best flight cashback offers. 
Here is WayAway to ease your task a bit. With a cashback service, you can pinch your pennies.
Taking help from the travel booking site is the best way to get sorted with your journey. WayAway is the perfect choice to look out for your next adventure and want to save money on flights with cashback.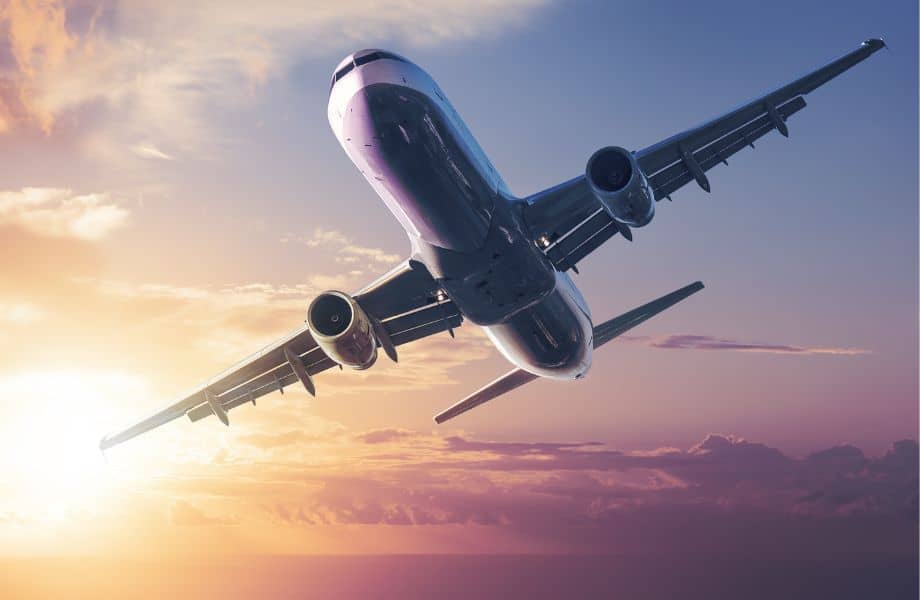 I have used this site and got my tickets booked. With the great offers and the best cashback site, I was able to meet a budget. 
Keep scrolling and get to know all the must-know details about WayAway. Let's see if this is what you need from your flight aggregator when you plan your next trip!
Thanks to affiliate links, I pay my bills. If you make a purchase through them, I may receive a small commission at no cost to you. As an Amazon Associate I earn from qualifying purchases. All opinions are always mine. Merci!
What is WayAway?
WayAway is a new flight aggregator that presents travelers with the best ticket prices in the market. Also, they compare flight ticket fares of hundreds of agencies. 
Travelers can get flight cashback and other travel services, such as car rental, hotel, and local experiences, through WayAway's Plus Membership program. 
WayAway is a great option for travel bloggers. It can be the best deal for individual travelers who book a hotel, rent a car, do local tours, and other travel services. 
Let's see how the WayAway flight aggregator is different from others. 
Look out how it works to get inexpensive tickets and if it is the perfect platform for booking your travel packages.
And thanks to some cheap flights you can easily get the opportunity to explore the most beautiful cities in Belgium.
What makes WayAway special?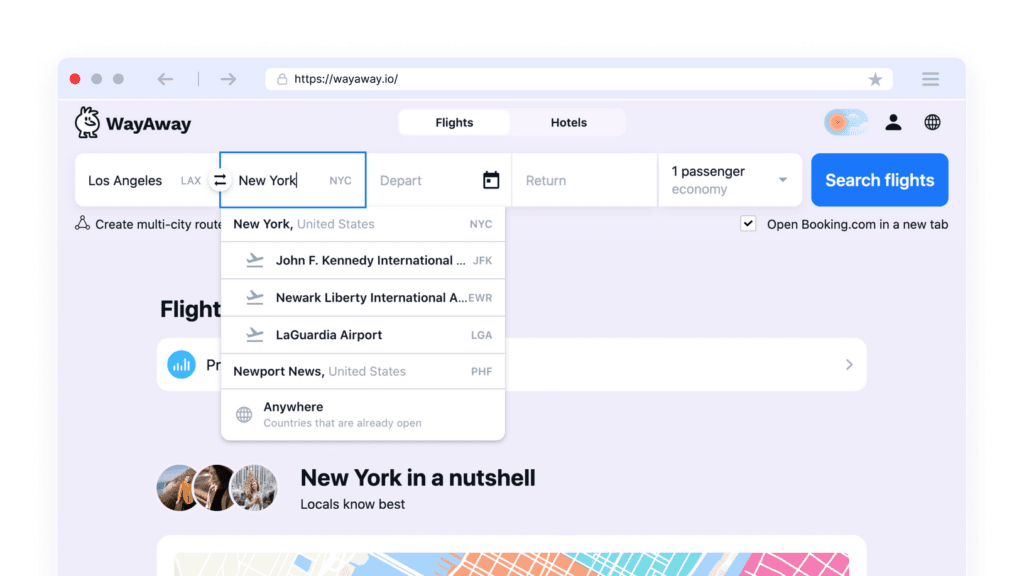 Most of your travel costs are for your flight tickets. Though few people book with specific, trustworthy airlines, others just want to get the most inexpensive flight tickets.
A lot of changes are being made in the aviation industry.
And you can expect a dramatic increase in flight ticket prices. Thus, it will become tough to find the best cashback on flight booking.
WayAway will let you enjoy the greatest flight cashback offers. It works like other famous flight reservation platforms such as Google flights. 
They provide you with the best offers according to the date of departure, arrival, and destination. In fact, I have compared its price to other platforms. 
But, WayAway offers the better or same price to its customers. That's why I always prefer to book my flights through WayAway.
You can look out for low-cost airlines on the website. Most of the travel aggregator platforms do not offer low-cost airline options. But WayAway is an exception to this. 
In addition, the price chart is also a useful feature of the website. You can search for the days with the lowest flight ticket prices around the time you plan to book.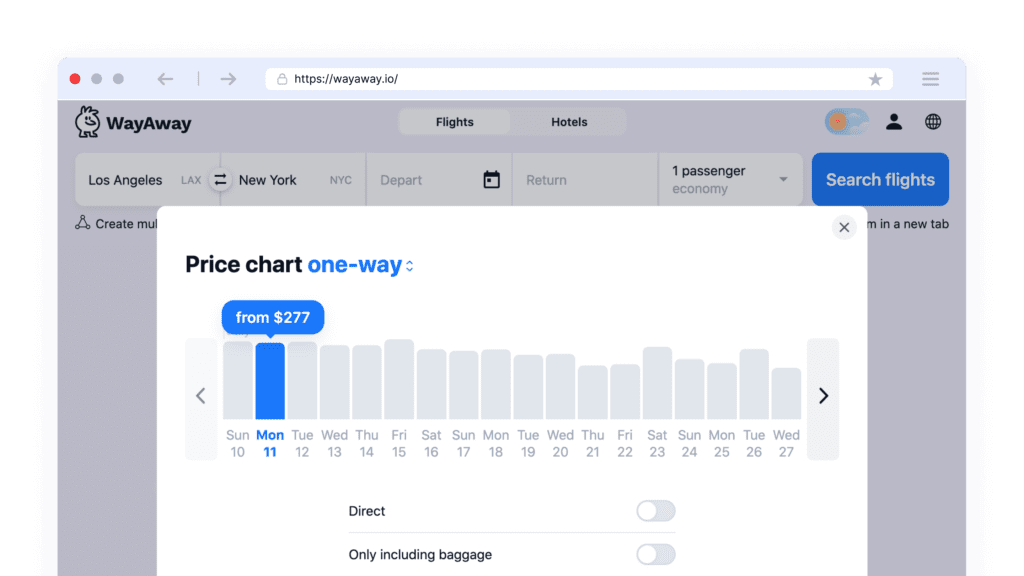 What is the WayAway Plus feature?
If you want to get access to the flight cashback schemes, the WayAway Plus Membership has some great benefits.
These are only available for the WayAway plus members. You have to pay a charge of $49.99 for a year. 
And you can get cashback on the bookings you make through WayAway. A WayAway Plus member can gain a few more rewards:
Up to 5% on rental cars
Up to 10% on hotels
Up to 5% on flights
Up to 6% on Viator Tours 
Up to 8% on GetYourGuide Experiences 
Moreover, WayAway has collaborations with other companies like Hostelworld, Airhelp, Look, and Tiqets. 
So, you will receive cashback on purchases from them as well. You can withdraw the cashback anytime into a Paypal account.  
Plus, you can gain access to WayAway's 24/7 customer service unit. They can help you with all the questions regarding your journey and services. 
WayAway customer care works as a travel concierge – basically, you can address any travel questions to the support team. Not only how to return a flight ticket but also ask them what shops are open on a Sunday in Lisbon.
Also, you can get the benefit of their Hidden Gems City Guides page by joining their membership. They are created by locals and are like a collection of the best places all around the world.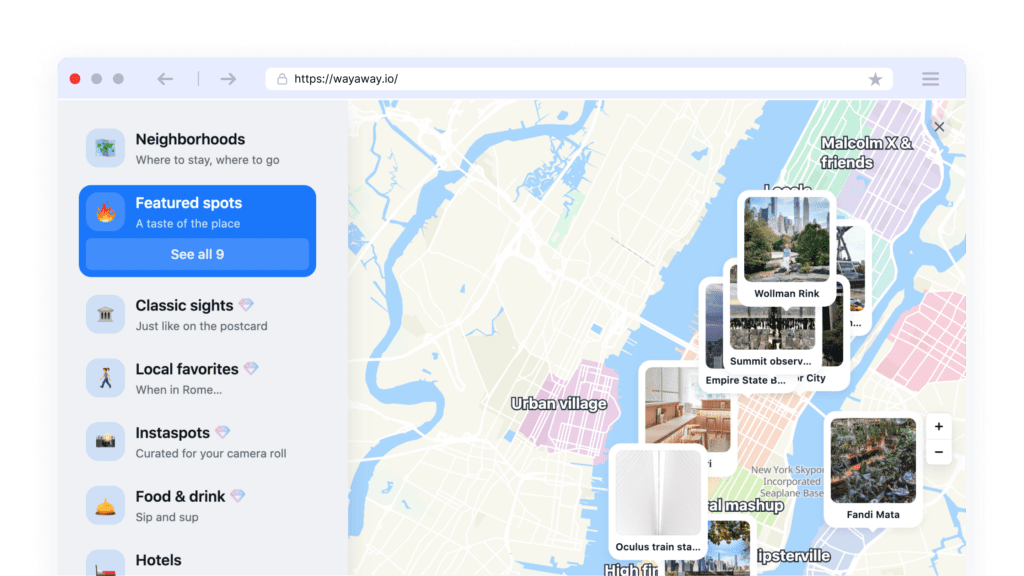 How does WayAway work?
As an aggregator, WayAway crumples up all the details and prices from all over the web to aid you to find cashback on flights. 
Put in your planned dates, destination, and how many passengers are flying. On that basis, WayAway will give you all the required details. 
I have used the website and I can say it has a user-friendly interface. So, you won't get any problems while scrolling through the website.
When you put in your destination, you can see the price chart. You can see the dates when the tickets are expensive and inexpensive. From there, you can decide on the dates. Choose the cheapest date to travel. 
You can see the details of any given flight. In addition, you can look over what luggage comprises and the luxuries the airline offers.
Moreover, you will be provided with information about seat width, pitch, and the general seat arrangement for that flight. 
If you want to spend your winter in the Algarve, take help from their Explore the map feature. 
It will show you the places where you can travel from any city. Also, you can see the best beaches in Algarve.
WayAway as a flight aggregator is available worldwide.
How do I get cashback with flights?
WayAway will proffer users with top-rate flight deals like any aggregator by comparing airfares presented by all significant US and global airlines and OTAs. 
But, the cashback feature is available for the members of WayAway Plus. 
If you want to get access to the features of WayAway Plus, join the subscription membership scheme.
You can get the cashback via PayPal after making a purchase. Furthermore, there is no expiry date for your cashback amount. So, you do not have to get tense about spending it. It will remain in your account until you invest it into something. 
Besides, you can transfer it to your Paypal account whenever you need. 
Most of the time, it gets credited within 90 days after the flight. 
If you want to check your cashback status, check your profile. On the WayAway Plus page, look into "My Cashback".
Final thoughts on getting flights with cashback
I hope you enjoyed this review. In summary, if you want to save money on flights and you are a frequent flyer, I fully recommend WayAway Plus. 
On top, WayAway is so much more as you have access to unique guides written by locals and the support team provides great assistance to travelers.