It's one thing to meet customer expectations, and quite another to exceed them. Guest satisfaction is the ultimate indicator of success for hotels, restaurants, and other hospitality organisations since it directly impacts brand reputation, customer loyalty, and revenue. To get the best reviews and returning customers, go above and beyond to provide them with a welcoming atmosphere, comfort, and convenience.
Why Prioritise Guest Experience?
Customer service is an important factor that distinguishes firms in the current highly competitive marketplace. This applies to both acquiring new guests and retaining current ones. Guests are far more likely to choose or return to your establishment rather than trying out your competitors when you can show them that you understand and anticipate their demands. Exceeding guests' service expectations is a vital measure any company needs to take in these challenging economic times.
Building and maintaining a cohort of devoted guests is a good approach to ensure you never run out of business. Once consumers find trustworthy businesses to work with, they'll stick with the one that not only offers the best value for their money but also treats them with respect and integrity. It's rare to find guests who genuinely enjoy looking around for good service; you're more likely to see the same ones return if you consistently deliver exceptional service because you're improving their experience. For frequent travellers, such as those regularly travelling for business, a dependable hotel or motel that meets their needs consistently is likely to get repeat bookings from them.
Another benefit is the free word-of-mouth promotion you'll receive for constantly exceeding consumer expectations. It's no secret that some businesses offer terrible customer service, and guests aren't shy to tell others about it. Likewise, if you provide excellent customer service, your guests will spread the word about their pleasant experiences to their friends and family and you will receive a ton of cost-free word-of-mouth promotions.
People hearing how fantastic your hotel or motel is from someone they trust will easily persuade them to give your business a try. Word-of-mouth referrals are crucial because you can't replicate a loved one's advice objectively through a commercial or Internet ad. This form of free advertising is a sure way to drive up bookings.
How to Exceed Guest Expectations
Cleanliness
One of the most common complaints from customers is a lack of cleanliness, and poor hotel hygiene will always stick in guests' minds– especially in light of the pandemic. More than ever before, hotels should place a high premium on maintaining strict hygiene and housekeeping standards. Guests must be informed of these standards as this will reassure them that they are in safe hands, and will bolster your brand's image in their mind. In fact, 93% of guests expect hotels to outline their safety and hygiene measures.
Atmospheric Lighting
Lighting is an important factor in guest satisfaction and poor illumination, which is often a result of attempts to cut costs, can really detract from their experience. Nothing screams underwhelming like inadequate, drab, clinical, uninteresting, or overwhelming fluorescent lighting. Even if your guests aren't consciously aware that the lighting is bothering them, they'll feel the effects and it will impact their impression of your property.
Well-designed lighting solutions provide the perfect atmosphere at the perfect time of day, whether that's in the lobby, restaurant, bedrooms, or bathrooms. Warm lighting in the evening is conducive to promoting rest, while making use of natural light during the day will help guests start their day feeling energised. Providing lighting control so that guests can adjust the amount of light in their rooms will prevent complaints about inadequate lighting, or lighting that is too harsh.
Scent
Lighting is not the only sensory aspect you can consider for optimising guest experience, and the importance of catering to all the senses is something that Rolls Royce did well when they introduced the woody scent of their older models into new cars.
In spite of being the least emphasized aspect of hotel guest expectations, scent plays a significant role in giving visitors a positive experience, influencing their mood, and promoting general well-being. A welcoming will keep visitors coming back to a hotel – in fact, 91% of guests say that a pleasant scent in a hotel has a positive impact on them. Installing diffusers and humidifiers around your hotel is an effective way of circulating a pleasant aroma.
Digital Keys and Mobile Check-In
Technology has made many facets of life more efficient, and guest expectations are shifting when it comes to automation and the option for contactless booking and check-in procedures. It's reasonable for guests to expect mobile check-ins, check-outs, and keyless entry to their rooms when they can access all kinds of services through their mobiles, such as mobile boarding passes and rental cars.
Mobile apps are on the rise in the hospitality industry and they give your guests the ability to view hotel information, gain access to their rooms, communicate with staff, order from the restaurant, and much more. Our Digital Guest Registration portal can be customised for your brand which comes as a standard with our roomMaster Anywhere PMS.
Personalisation
Today's guests demand to be treated as exceptional individuals and not just another booking reference number, and this goes beyond the classic option to ask for a wake-up call at their chosen time. A welcome note that includes the guests' names is a simple way for hotels to provide a personalised touch, as is remembering the preferences of regular guests. However, technology offers a much broader scope for personalisation, such as personalised incentive schemes or even smart room technology.
Accessibility
These days, providing accessibility for elderly or disabled guests should be a given, but some smaller properties still lack adequate options. It's not just about providing access to the property and offering rooms with accessibility features. Guests must be able to select an accessible room when booking and to really exceed expectations, don't place all the accessible rooms on the ground floor – if your property has elevators, distribute accessible rooms on various floors so guests can still have a room with a good view.
Go beyond simply providing accessibility features in the bathroom, and consider all aspects of their stay – for example, make sure everything they need to use is at a reasonable height for those using a chair, provide menus in braille, and ensure your staff undergo disability training.
Reliable Service
Today's visitors have higher expectations than simply having access to a hotel's basic amenities such as a comfortable bed, spotless rooms and hallways, and a dependable WI-FI connection. Guests demand a warm, individualised experience and if you provide that to each visitor, they'll be eager to return. While automation does improve visitor experiences by reducing wait times and providing consistency, excellent human customer service skills are still vital and should be a priority. Polite, helpful, cheerful, and approachable workers can make a significant impact on a guest's experience.
If your staff are struggling to provide that experience, it doesn't necessarily mean they aren't right for the job. It could be an issue with job satisfaction – for example, perhaps one of their managers is giving them a hard time, or maybe there is conflict among team members. Perhaps they're frustrated with suboptimal procedures that are creating bottlenecks in their day-to-day tasks. Do some investigating to discover the root cause of low morale in your employees and work on your employee engagement strategy, because happy staff leads to happy guests.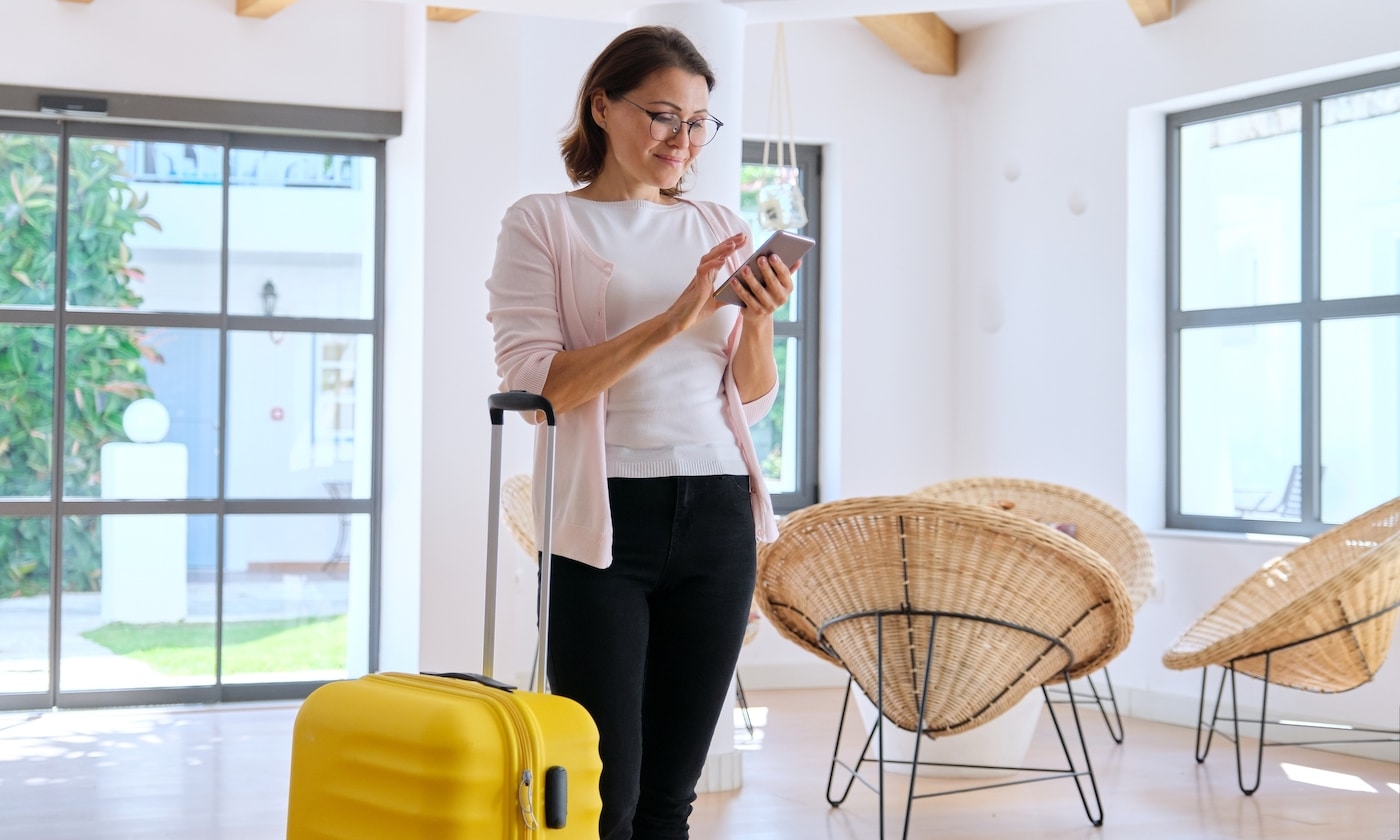 Effective Communication
Unsurprisingly, effective communication between a hotel and its guests is essential for ensuring their complete satisfaction before, during, and after their stay. After all, providing excellent service—where the customer's wants and needs are foreseen and catered for—is essential to retaining guests. Therefore, one of the first and bare minimum requirements that guests have of a hotel is the simple access to communication channels.
It's critical to quickly and effectively address a guest's demands, so make sure to provide your employees and guests with quick and straightforward ways to communicate across the hotel so that you can address issues and events effectively. As a guest, there's nothing worse than phoning down to reception multiple times and getting no answer.
The Right Menu
If you have a restaurant on-site, providing great quality meals is another opportunity to exceed guest expectations and leave a lasting, positive impression. Guests also expect top class food hygiene as well as vegetarian, vegan, gluten free, and other options. Your restaurants' menus shouldn't be something you just set and forget about; analysis and continuous adjustment to the menu are critical.
A hotel that caters to business travellers can consider offering quick and easy food alternatives. A 5-minute lunch menu or even lunch-to-go choices would be appropriate. Breakfast-to-go options are ideal for guests who have a very early start and need to leave before breakfast is served. This makes a big difference for hotels based at airports with customers frequently checking out in the early hours. Providing the option for a takeaway breakfast will bolster their impression of your brand.
Conclusion
Providing outstanding service and maintaining brand loyalty are never-ending processes, but it all pays off in the end. Providing high levels of service can convert one-time visitors into devoted patrons who will serve as a fantastic marketing resource through their word-of-mouth recommendations.
Guest experience impacts every establishment and the best way to manage and improve it is to be customer centric. It can be challenging to meet and surpass guests' ever-evolving expectations, but placing their needs at the centre of what you do acts as a compass, guiding the decisions you make.
roomMaster Anywhere is an easy to use, all-in-one, pure cloud reservations software solution for hotels, motels, and guesthouses. It's ideal for small and medium properties (or group properties) needing a pure cloud PMS, with a highly intuitive user interface with powerful rate and customer management tools. Many optional add on features are available and the PMS can be used from ANY device from desktops & laptops to smart devices. This next generation technology which is constantly evolving includes:
Configurable booking chart with drag/drop functionality
Group bookings with online group portals for easier management
Auto pre and post stay emails and full guest communications
Powerful rates management with flexible change options
Digital Guest Registration with the ability to store identification documents
Seamless connectivity with POS systems like H&L
Multiple payment gateway options for easy in app payment processing
An in-built channel manager (it can also be connected to other popular channel managers)
A delightfully easy Book Now button